MODERN MAORI QUARTET

Announce nationwide 'That's Us!' album tour & new album single 'Don't Fall In Love'
With the showband's long-awaited debut original album, 'That's Us!' being released Friday 15th September Modern Maori Quartet will head off on an extensive 20 date nationwide tour, travelling the highways and byways of New Zealand taking their music to the people of Aotearoa. Joining them for te haerenga (the journey) will be the beloved Annie Crummer.
Matu Ngaropo (Performer & Music Dramaturg) says: "The tour will be about taking our music to the people and returning it to our roots. We want to inspire a new generation of garage parties and fuel those special gatherings with new, honest, hearty waiata to add to the classic playlist. These will be songs that the heartland of Aotearoa can sing along to. As a team committed to carrying the mantle of this kaupapa we aim to share a new and current sound of MAori showbands and show people that real music, our music, is alive and thriving."
Francis Kora (Performer) adds: "Past, present and future, with Aroha and truth as the main ingredients."
MODERN MAORI QUARTET
WITH ANNIE CRUMMER
THAT'S US! DEBUT ALBUM TOUR
HAMILTON – Sunday 17th September – Playhouse
PORANGAHAU – Wednesday 27th September – Memorial Hall
FEATHERSTON -Thursday 28th September – Anzac Hall
OTAKI – Friday 29th September – Memorial Hall
NAPIER – Saturday 30th September – Municipal Theatre
NEW PLYMOUTH – Friday 6th October -Theatre Royal
WELLLINGTON – Saturday 7th October – Wellington High School, Riley Centre
TAUPO – Sunday 8th October – Great Lakes Centre
WHANGAREI – Friday 13th October – Capitaine Bougainville Theatre, Forum North
AUCKLAND – Saturday 14th October – Crystal Palace
WHAKATANE – Sunday 15th October -Little Theatre
Tickets on sale Mon 7th Aug at 9am
For show and ticketing info go to modernmaoriquartet.nz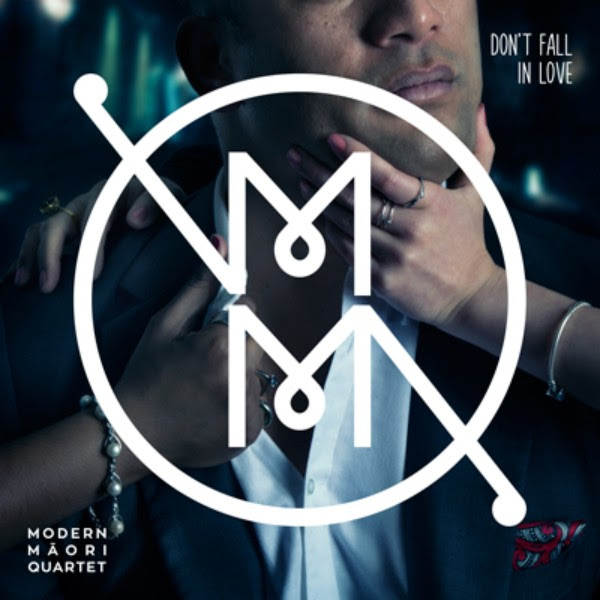 'Don't Fall In Love'
'Don't Fall In Love' is the forth single to be taken from 'That's Us!'
'Don't Fall In Love' will be released digitally Friday 4th August.
"It's our Motown-inspired, soulful, Sam Cooke styled song that will cut straight to
your heart and make you laugh at the same time.
As artists, there is a magic fusion where the performer and the work become
one and the same. As well as being something special to share, our music is
also an expression through which we learn, develop and become better people.
Based loosely on real experiences, Don't Fall In Love is tragically honest. The
pursuit of happiness, love and truth are integral to the music we make and this
song is all about having the courage to be honest, even if it's painful.
A seriously catchy melody, big, broad harmonies and punchy, brave lyrics will
make Don't Fall In Love a party favorite and one you will want to sing along to.
So go on, dust off your guitar, get some mates together and get your garage
rocking."
MMQ x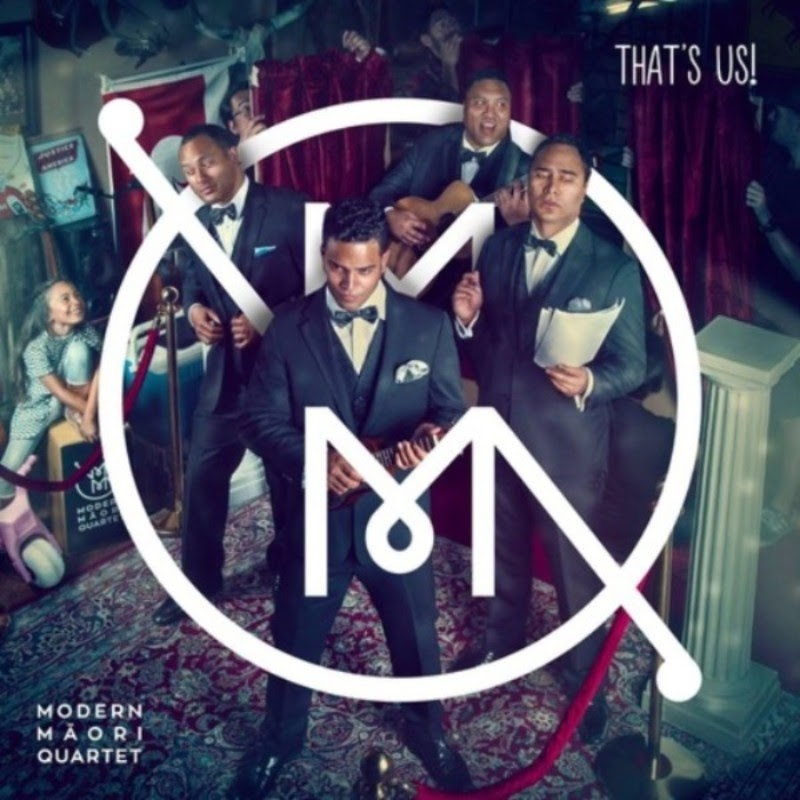 'That's Us!'
Release date: Friday 15th September
via Rhythmethod / DRM.
'That's Us!' digital pre-sales will be available Friday 4th August.
'That's Us!' features 12 tracks of original waiata. All songs and lyrics composed by Modern Maori Quartet; James Tito, Maaka Pohatu, Matariki Whatarau, Francis Kora & Matu Ngaropo.
The album, produced by Francis Kora, features some of New Zealand's biggest talents including Mahuia Bridgman-Cooper (Co-Producer), Dixon Nacey (Guitar), Chris O'Connor (Drums), Thabani Gapara (Saxophone), Andy Cochrane (Keyboard), Awhimai Fraser (Vocals) and Temuera Morrison (Vocals).
TRACKLISTING:
He Ra Ano
Who We Are
Outta Here
Punching
Don't Fall In Love
Blame You
Mareikura
Shine
Upon A Star
Come To Me
Haere Ra
Kai Song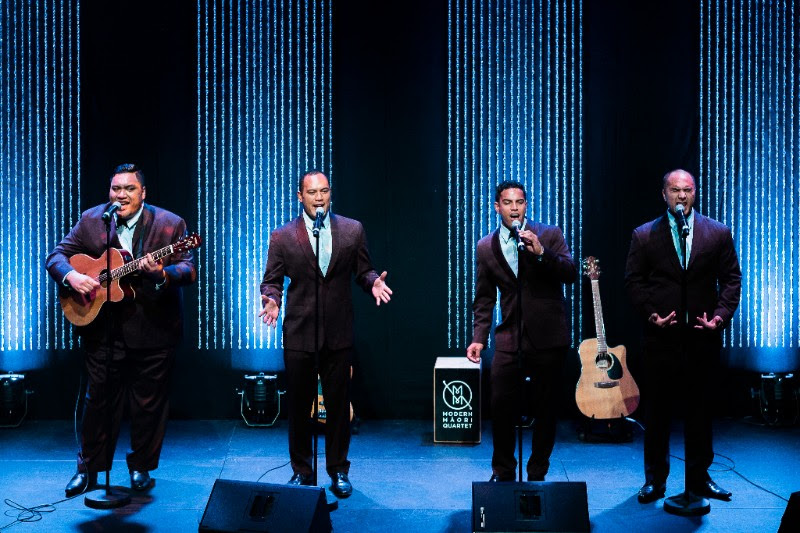 The award-winning Modern Maori Quartet are a good looking, suave contemporary Maori showband in the vein of forebears such as the Hi-Marks, Maori Volcanics Showband, Dalvanius and the Fascinations, Maori Troubadours, Maori Hi Five, Quin Tikis and The Howard Morrison Quartet.
Their debut album "That's Us!" is set for release 15th September 2017. The album highlights their voices in epic harmony as they share Maori traditions and tell New Zealand stories through original waiata with humour, charm and class. Growing up performing in garage parties, this is a story of rags to flash rags.
"That's Us!" features all original waiata, as showband member Matariki Whatarau explains, "We've been singing covers for years and you know, we thought… why not?! The spirit of this album comes from the Maori garage party, reminiscent of the parties of years gone by when someone would pick up a guitar and the music would flow. We strongly believe that real stories told with truth and conviction should be at the forefront of who we are – and that's exactly what we set out to do with the creation of our first album".
It's been a whirlwind five years for the independent music group, they have toured throughout New Zealand – most recently on a 12 date tour with the New Zealand Symphony Orchestra – to England, Wales, Uzbekistan, Hawaii, Rarotonga, Australia, Singapore and Malaysia.
The showband's first ever original single, Shine – taken from That's Us! – was released Friday 26th May 2017. It was their first voice in the world and is a song that celebrates children. It is a father's message to his child, encouraging her to dream big and pursue any path her heart desires. This song is for "all the kids in the world" and reminds them that they can achieve whatever they set their minds to, so long as they have the support and love of their parents and wider family.
In June this year the group were in Brisbane as part of the Queensland Cabaret Festival and in the same month performed in Aotearoa as part of Matariki on the Move – playing parts of Auckland they don't normally get to. To celebrate Matariki the band released two further singles from That's Us!: Mareikura, released 23rd June is a waiata in Te Reo Maori featuring the stunning vocals of Awhimai Fraser and is an ode to all women globally and Kai Song released 30th June, is in typical Modern Maori Quartet fashion, charming and funny. The song celebrates one of the many things the bros love about their Maori culture; sharing kai with their whanau!
Modern Maori Quartet perform as part of the world's largest arts festival, The Edinburgh Festival Fringe this August and in Australia at the Darwin Festival before returning home to embark on their biggest New Zealand tour to date – taking them to the major centres and regional cities and towns, of the country that has shaped and nurtured the group – Aotearoa.
Their live shows are a classy celebration of Kiwi music honouring the legends of Maori showbands that will warm your heart and make you cry with laughter.
"There can be no doubt that this quartet deserves the reputation that they are gaining internationally … they represent the best of the mighty showband tradition." – Stuff
Website // Spotify // Facebook // Twitter // Instagram // YouTube