THE NATIONAL
share new single & video
'Day I Die'
4th SINGLE FROM NEW ALBUM
'SLEEP WELL BEAST'
OUT SEPTEMBER 8TH ON 4AD
One Auckland Show – Villa Maria – Sunday 25 February , 2018
Tickets on sale from Ticketmaster this Friday – September 1st
Picture Credit: Graham MacIndoe
The National shared their latest track 'Day I Die' from their forthcoming album Sleep Well Beast. The video, which was directed by Casey Reas, compresses the frenetic energy of performing with the grind of touring. It's a day in the life of The National.
Reas adds, "Graham MacIndoe captured eighteen time-lapse photo series during rehearsals at Le Centquatre in June 2017 in Paris. Hours of rehearsal are compressed into a few minutes. Over five thousand of these photographs were brought together to make the final video. I wrote custom software to collage multiple photographs together and to compile them into videos. A flickering colour layer abstracted from broadcast television signals augments the black and white footage. The images here are played back at 12fps, near the threshold of the persistence of vision."
WATCH: 'Day I Die'

(directed by Casey Reas)
In September, The National will embark on their nearly sold-out world tour, including one New Zealand date at Auckland's Villa Maria in February 2018. Tickets go on a Ticketmaster pre-sale from midday Thursday 31 August and on general sale this Friday September 1st.
This will be The National's fifth visit to Auckland, where they will perform for a fanbase that has truly grown with the band. They first visited in 2008 for an intimate gig at The Kings Arms, followed by three sold-out shows at The Powerstation in 2011, moving up to Vector Arena in 2014, before their New Zealand outdoor debut at Western Springs for Auckland City Limits last year.
With four of their six albums to date included in NME's '500 Greatest Albums of All Time', and named by Rolling Stone as one of the 'Top 50 Greatest Live Acts' in the world, The National will bring their new album along with their extensive and revered back catalogue to life in sweeping, cinematic and anthemic style.
THE NATIONAL
VILLA MARIA WINERY
SUNDAY 25 FEBRUARY 2017
Tickets available from Ticketmaster
On sale from Friday 1 September (12pm)
The National claimed their first #1 at commercial radio on U.S. Billboard's Triple-A radio chart with 'The System Only Dreams in Total Darkness', and recently shared the track 'Carin at the Liquor Store'. Both songs, along with the previously released 'Guilty Party' are off the band's seventh studio album Sleep Well Beast, out next week.
PRAISE FOR SLEEP WELL BEAST
"The best album the band has done." NPR
"The National are having a moment, however unassumingly, at the top of whatever is left of serious rock music." Magnet
"Sleep Well Beast is a towering achievement." Under The Radar
"It's all beautifully put together." MOJO ****
"Superb." Uncut 8/10
"A beautiful piece of work." Record Collector ****
TRACK LIST:
Nobody Else Will Be There
Day I Die
Walk It Back
The System Only Dreams in Total Darkness
Born to Beg
Turtleneck
Empire Line
I'll Still Destroy You
Guilty Party
Carin at the Liquor Store
Dark Side of the Gym
Sleep Well Beast
Sleep Well Beast will be available in CD, digital and double LP formats.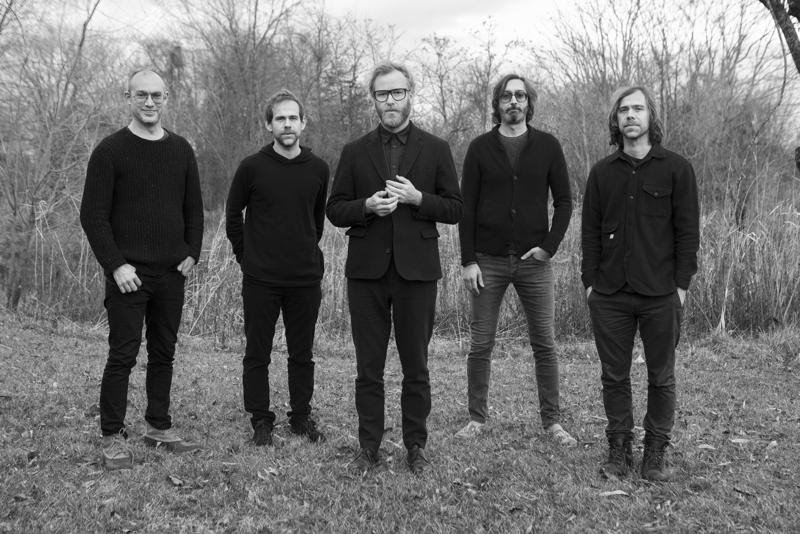 Photo Credit – Graham MacIndoe
The National's first single 'The System Only Dreams in Total Darkness', was directed by Casey Reas.
The National's second single 'Guilty Party', was also directed by Casey Reas. Check it out here!
The National's third single 'Carin at the Liquor Store'; directed by Casey Reas.
THE NATIONAL ONLINE:
americanmary.com
twitter.com/TheNational
Instagram.com/thenational
facebook.com/thenationalofficial